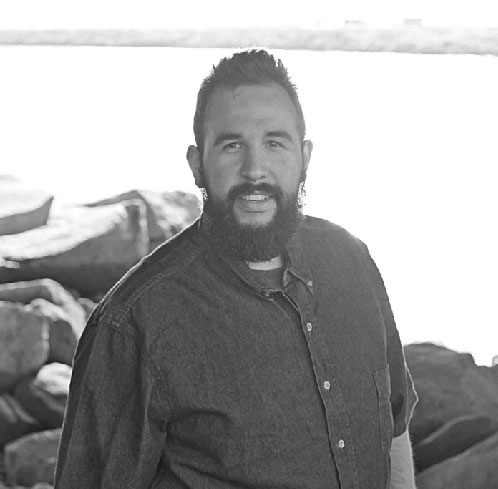 Kevin Sanchez was born and raised in Los Angeles, California.  Growing up, Kevin attended church weekly, but—on one particular weekend—he made a spontaneous decision to fill out a connection card about assisting the church with their audio/visual ministry. As a young teenager, Kevin filled out the card on a whim—never thinking someone would actually call back.  Several weeks later, the phone rang with the church's name in the caller ID.  Immediately, his mother said, "What did you do now, Kevin?"  He responded, "I don't know."  The next day, Kevin found himself behind a computer running Media Shout and Power Point for the Saturday night service.  It wasn't long—however—before a shiny black Mackie 32*8 caught his eye and every weekend he dreamed of being behind that desk. The following dream came true a couple months later.
At Fifteen, Kevin gave his life to the Lord for the first time with a genuine desire to serve Him and grow in his personal faith.
In high school, Kevin was asked by his Stage Arts teacher to lend a hand in mixing the kids' Easter services at his church. It was a weekend Kevin would never forget because it functioned as his first opportunity to enhance the weekend worship experience with his mixing ability.
Kevin's passion for music and engineering developed in high school and has grown into a successful professional career. He has had the opportunity to be involved in hundreds of productions from churches to concerts to theatre venues to corporate events.  At each juncture, Kevin had the opportunity to function in various professional capacities including technical director, front-of-house and monitor engineer, systems technician, and wireless technician.   Feeling the call of God to get involved with Technical Arts within the local church, Kevin accepted the opportunity to join a Technical Arts team in the Fall of 2009.  Since then, he has worked in churches of various sizes with a steady passion is to serve the local Church and help them be effective in reaching their community.
At the age of 22, he rededicated his life wholeheartedly to Christ—asking Jesus to save him from the backwards path of living for money.   In 2011, Kevin moved from the West Coast to the Midwest to be apart of a movement called Fellowship Church.  Through a series of conversations with a Starbucks barista at a local Starbucks, God began to do a transforming work in Kevin's heart as he encountered the love of Christ in a way he had never experienced it before.  Prior to this transforming encounter with the Lord, Kevin describes his walk with the Lord as "part-time."  After rededicating his life to the Lord, he was baptized in the Holy Spirit—experiencing a walk with the Lord that can only be described as existing at a 'Hole 'Nutha Level!
Since that moment, his driving motivator has continued to be his desire to radically reach unreached people groups like Technical Artists and show them the faith, hope, and love of the Heavenly Father that a caring Starbuck barista graciously unpacked for him selflessly.  In addition to his time investing in Technical Artists, Kevin enjoys various other hobbies and activities including reading books, staying up with the latest in technology news, photography, disc golf, and spending time with family and friends.